Award History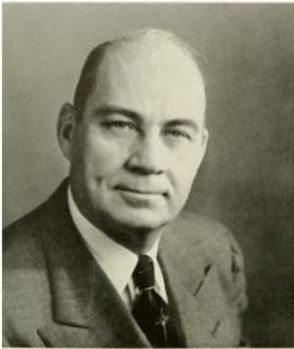 (Photo of W. H. Plemmons)
This award recognizes work outside the classroom and will be presented annually by the Appalachian Board of Trustees.
The Plemmons Leadership Medallion, named after former Appalachian President William H. Plemmons, will be presented to people who enrich the lives and learning experiences of students. There are five different categories from which the board will select award recipients.
10 to 20 students per year are selected to be part of the Leader Fellows program. One of these students may be eligible for the award each year.
The next recipient will be selected from student leaders on campus. The student leader who distinguishes themself above other leaders will be chosen. All students who receive the award must be of junior class status or higher.
A third award will be given to the person who enriches student learning or life within the Division of Student Affairs.
A faculty member will be given the fourth Medallion if they provide meritorious leadership with student clubs or organizations.
The final award will be given to any Appalachian employee who improves student learning and life.
The Board of Trustees wants it to be known that this award is one that rewards work outside of the classroom. It is also the highest award of its kind on campus. If no one stands out in one of the five categories, the award will not be given in that category.
The annual presentations will be made at the Spring Leadership and Legacy ceremony.